Note: During the pandemic, we will be meeting virtually.  Agenda and meeting link will be sent to the mailing list (list info page).
The room below will be the meeting place at least through April.
Engineering Building 1 ROOM 1007: same as IEEE/Robotics mtgs this semester, NCSU Centennial Campus, 911 Partners Way, Raleigh, NC, 27606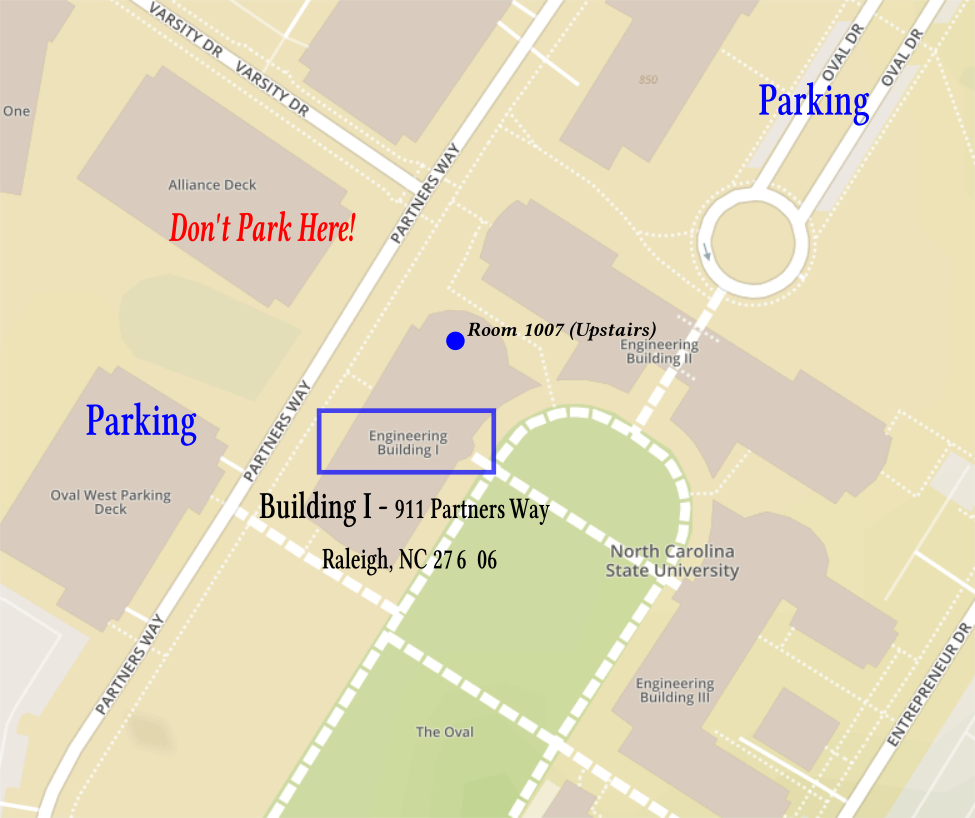 NOTE: NCSU dictates the meeting place and it will change from time to time so always check this page before you jump into your car.
These meetings are coordinated by Paul MacDougal. Brian Grawburg sends out the meeting reminders, Rob Henry helps with the web stuff and Pete Soper admins the email and keeps other stuff going.
The NCSU representative is Mahesh Balasubramaniam. Bring your projects, but keep food and beverages in the lobby/snack area of the building. Under 18s need a parent or designated guardian.