Meeting Schedule
1. Announcements
2. Paul MacDougal  will review results of the survey he sent out to TriEmbed members.
3. New feature – Solve a problem.
Paul will present a problem to be solved and we will brainstorm a solution.
There will be (up to) 10 minutes of proposing possible solutions followed by (up to 20) minutes of more detailed design of the consensus best one.
4.  Show-and-tell
Here's where we are  through August.
Engineering Building III, Room 2201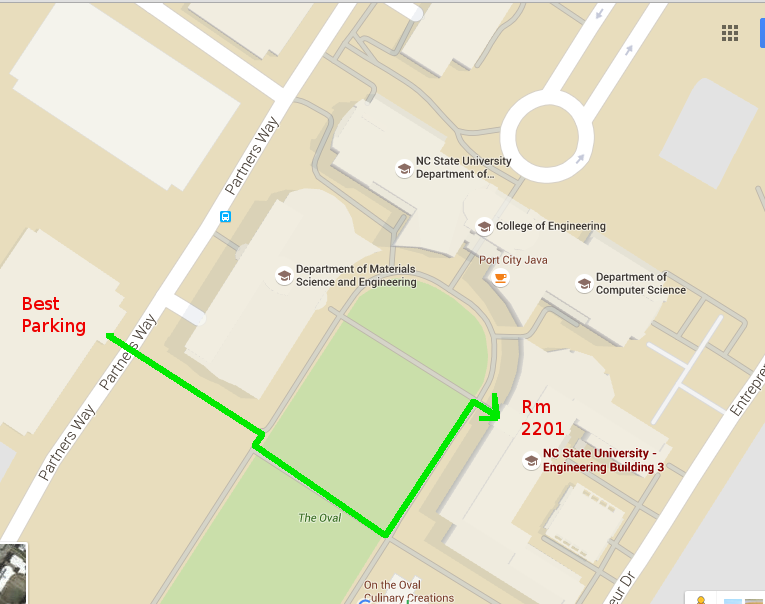 You can also park up on Oval Drive (pay attention to the restricted spots). Often a good choice when school is not in regular session.