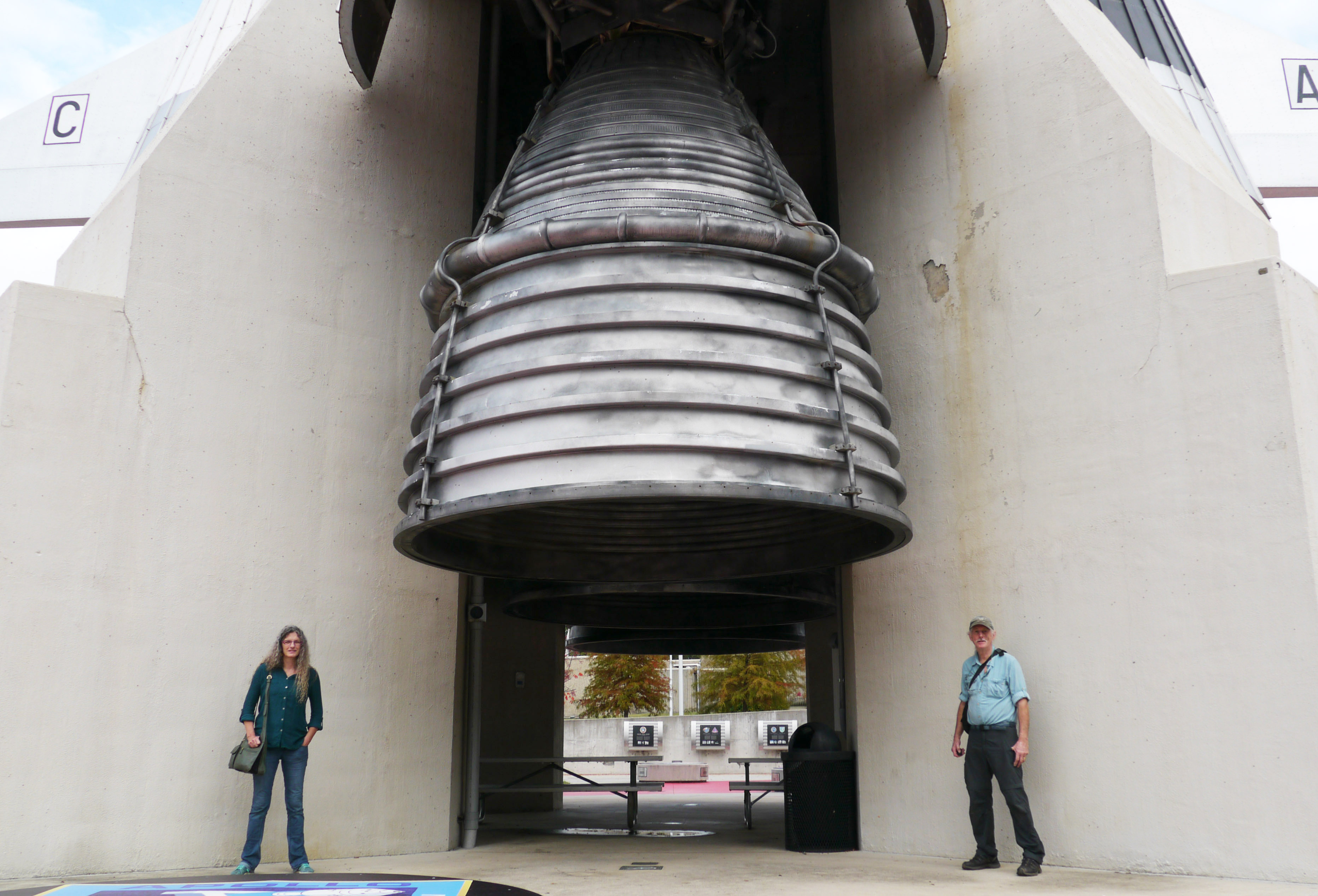 Terry King and Mary Alice Osborne of Yourduino in Huntsville Alabama a few days ago, standing near a Saturn V F-1 engine nozzle.
Terry and Mary Alice will be at Splat Space (Durham Makerspace) Saturday morning, November 21st from 10am to noon to demonstrate Arduino projects and help attendees explore ideas. Kids are welcome (middle schoolers and older will get the most out of it) but there will be plenty of interest to attendees of all ages.
Soft drinks will be available at the 'space. Some Yourduino inventory will be available for purchase (but this is not a sales pitch event).
There is a Meetup Page that has location and other details. The best way into Splat Space is via the gate on Corporation Street between Mangum and Roxboro.
More details about Yourduino on their info page.