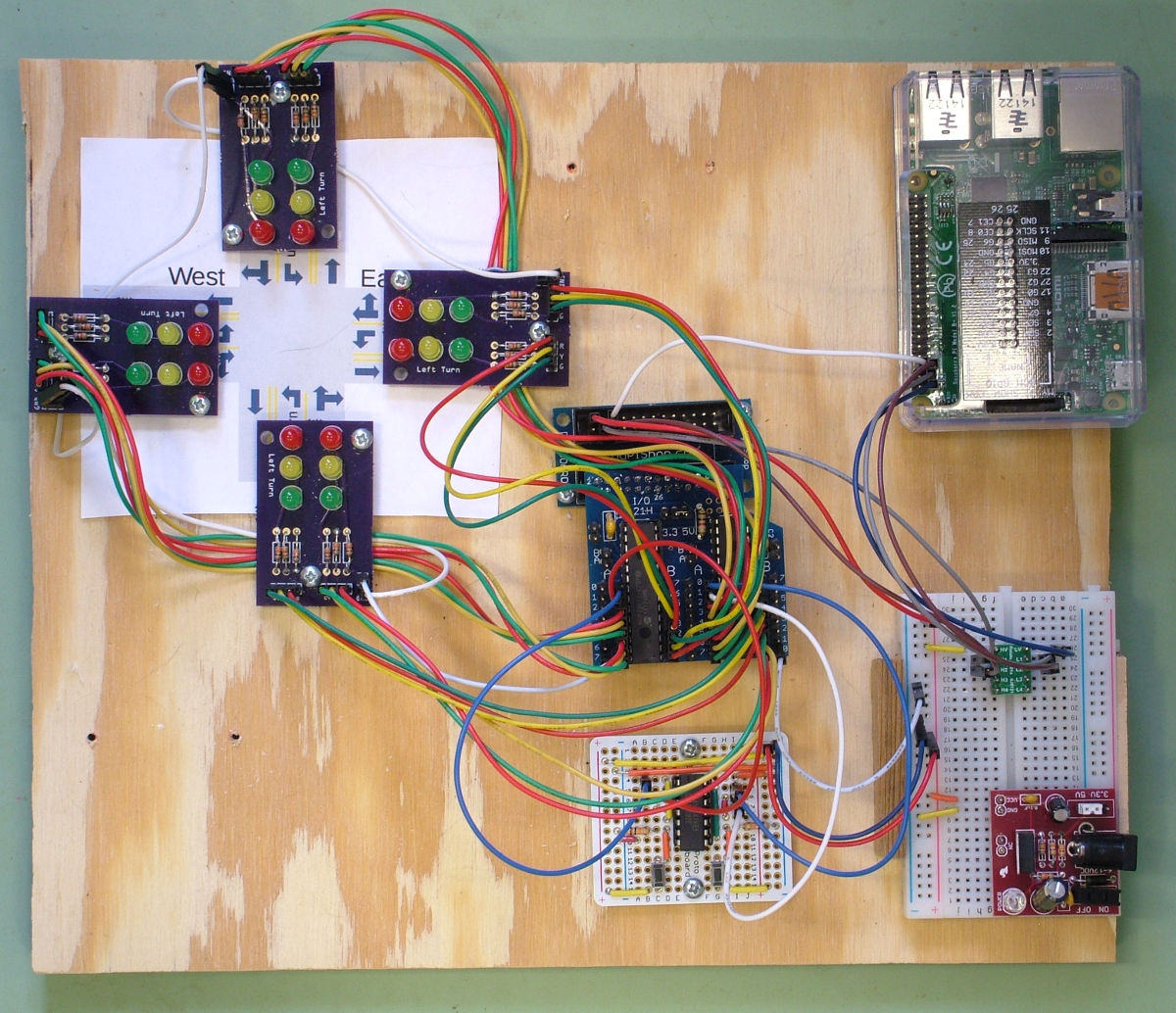 Traffic Intersection Lights
August's meeting included a project retrospective and demo of Brian Grawburg's Raspberry Pi/Python driven traffic light simulation. This is part of a set of teaching tools Brian has developed for teaching Python to area youths at the Imagination Station in Wilson, NC Brian's project is described in his article in the December, 2014 MagPi magazine (page 4) as well as on his project page.
For a handy set of links to this and other TriEmbed presentations visit the meeting archive page.